Can I change the payment currency?

Sure! You can change the currency in Subscription. Log in or register on the ELLA platform. Then, click on the three dots in the upper right corner of the screen and go to Settings.
In Settings choose Subscription.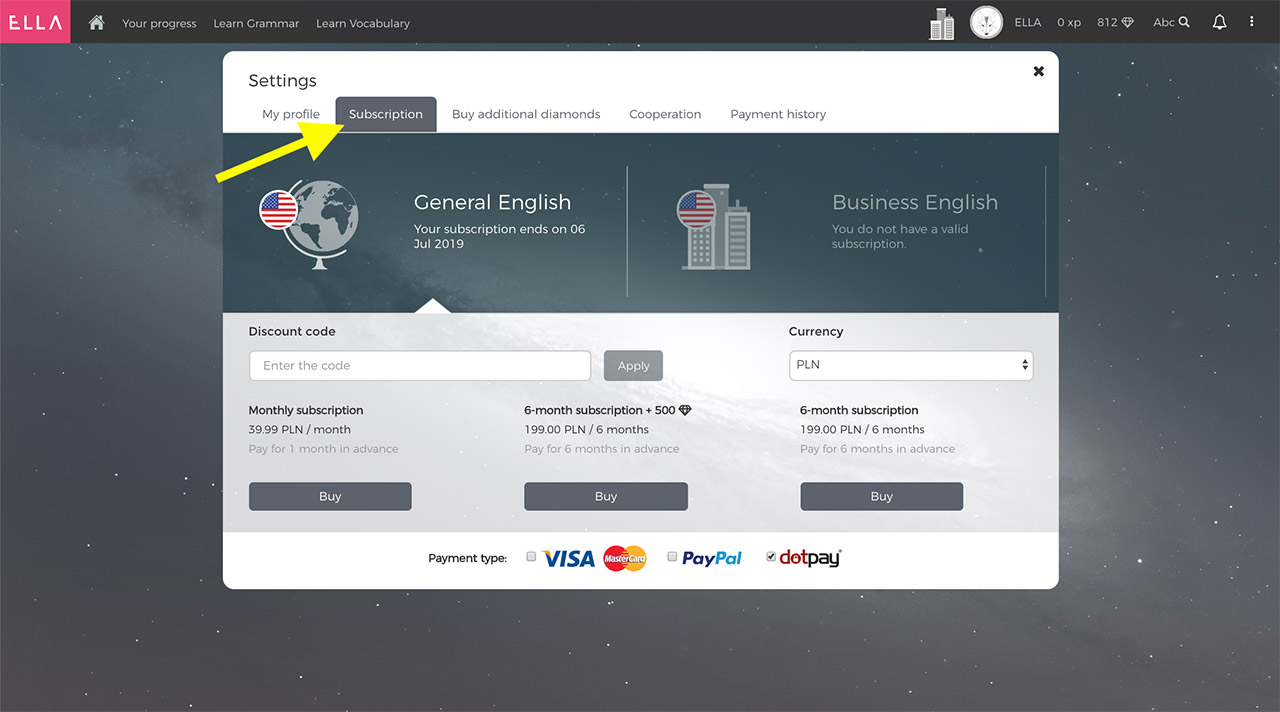 You can choose one of three currencies: EUR, USD or PLN. The prices will change according to the chosen currency.